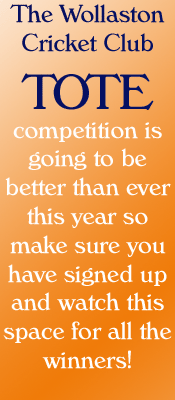 CONTACT US REVIEW 2010 REVIEW 2011 NET PRACTICE TOTE WINNERS FIND A LEAGUE GROUND
Welcome to Wollaston Cricket Club's website. Wollaston Cricket Club is CLUBMARK accredited and competes on Saturdays in the Northamptonshire Cricket League. We also play friendly matches on Sundays and our thriving Youth Section supports teams at Under Nine, Under Eleven, Under Thirteen and Under Fifteen.
WOLLASTON COUNTY YOUTH SELECTIONS 2014
We have recently received some great news from Wantage Road about the selection of some of our young players in county squads for the 2014 season.
Under 10 - Nathan Folkes, Ben Hodson and Louis Murphy Under 11- Elliott Byrne and Matt Rea
Under 12 - Marcus King Under 13 Girls - Bethan Solomon Under 13 - Lewis North-Row
Under 14 - Nathan Healey Under 15 - Harry Broome, Patrick Bright and Cameron Pike
The Under 10ís is to be primarily a development group this year, however it is still very encouraging that we have three players getting the chance to show what they can do.
Elliott Byrne was involved with the Under 10ís towards the end of last season, but he now gets the chance with the Under 11ís from the start of this year.
Cameron Pike has also worked really hard to get into what is a very decent Under 15 Squad. Whilst his wicket keeping over the last couple of years has been very good, he has had to put a lot of work in on his batting and is obviously now getting some rewards.
Harry Broome and Patrick Bright are setting high standards for the other youngsters in the club to follow. Not only are they on the Northants Emerging Player Programme, but have also been attending Midlands Trials, with the hope of attending the Bunbury festival in the summer.
We also have a number of players who are currently practicing with East Northants District, but the selection of their squads will not be known until the end of March.
The coaches are also doing their bit as well, with a few of us working with representative squads.
Nick Broome (Northants U12), Christopher Perry (Northants U16), Darren King (East Northants U13) and Neal Perry (Northants U17).
Finally, we would also like to say a big thank you to all the club coaches for their efforts with the winter youth coaching at Wollaston School and for their support with the planning for the 2014 season.
Neal Perry Head Coach
WOLLASTON CLUB KIT
We are pleased to announce that we have a new kit supplier and the club web shop is now open.
Kit can be purchased through the website with a seven day delivery time.
Please note that there is a delivery charge of £3.99 per order for orders consisting of 1 or 2 items, and for orders consisting of more than 2 items the delivery charge is £7.00 per order.
Orders of £100 and over are free delivered.
However, should you wish to avoid the delivery charge, the club will be submitting an initial bulk order on March 17th. If you wish to take advantage of this bulk order, view the items on the club web shop and send your order by email to: sian.patchett@live.co.uk (stating size required) before this date.
But please note; all players paying the £25 club annual subscription will receive a playing shirt from the club, so please do not include a playing shirt on your order. One of the three senior captains will be contacting players to ascertain sizes required, and at the same time collect the £25 membership fee.
Clothing will handed over on receipt of full payment
Go to the Club Shop, choose your kit: CLUB SHOP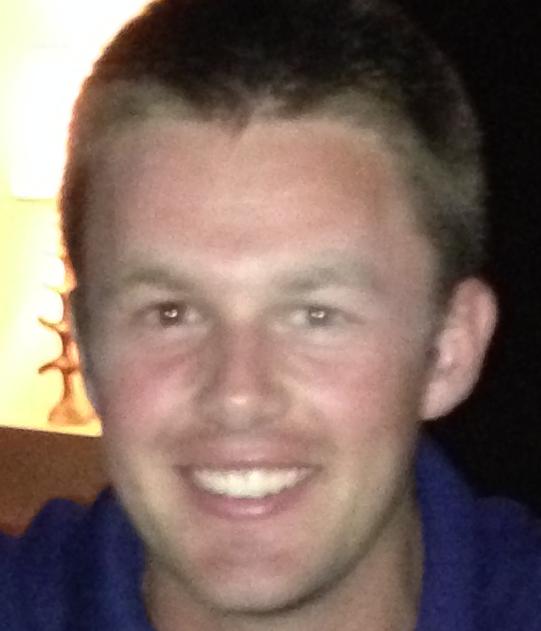 JAMESON COUTTS SIGNS UP
We are pleased to report that in April we will be joined by our overseas player Jameson Coutts for the duration of the 2014 season.
Jameson, known as "JJ", is a nineteen year old from Sydney, Australia where he plays Grade cricket for Eastern Suburbs Cricket Club - the same club as our previous overseas players' Jack Playfair, Max Abbott and Steve Musgrave learnt their cricket.
For those who crave a more detailed description of his cricket attributes, JJ is a quick bowler who bats in the middle to lower order. He is also on the New South Wales Talent Identification Programme which shows he is a promising young cricketer who should help Wollaston look for more success in the NCL Premier Division this year. He will also assist with coaching the youngsters which should be an exciting prospect for them.

ALL WOLLASTON LEAGUE FIXTURES 2014
EARLY FIXTURES 2014
| | | | |
| --- | --- | --- | --- |
| | FIRST ELEVEN | SECOND ELEVEN | THIRD ELEVEN |
| April 26th | O.N's away | Kibworth home | No game |
| May 3rd | Rushden home | O.N's ll away | No game |
| May 10th | Horton House away | West Haddon home | Rushden 3rd home |
| May 17th | Saints home | Heyford away | O.W ll away |
JUNIOR WINTER COACHING 2014
Sessions start on Wednesday 22nd January at Wollaston Comprehensive School sports hall and will continue every Wednesday for ten weeks. The cost will be £2.50 per session
Under 9's: 6pm to 7pm
Under 11's: 7pm to 8pm
Under13's and Under 15's: 8pm to 9pm Please contact us for additional information CONTACT US
JUNIOR ARCHIVE PHOTOGRAPHS click

Wollaston Cricket Club, formed in 1870 and situated in the heart of the East Midlands, is a CLUBMARK accredited village club playing on Saturdays in the Northamptonshire Cricket League.
The First Eleven competes in the Premier Division with the Second Eleven in Division Three. In their second season in the NCL the Third Eleven finished runners-up in Division Thirteen and gained promotion.
The Club also plays friendly matches on Sundays and has a thriving Youth Section with teams at Under Nine, Under Eleven, Under Thirteen and Under Fifteen.
Junior County representative games are also played at Wollaston where the facilities, both on and off the field, are of the highest quality.
On our website you will find information on most facets of the Club including up to date player profiles and photographs going back to 1892, with a complete in-depth review of our title winning 2007 season. Read the captains' reports and check out the statistics and Club records going back to 1957 when Wollaston entered the Northants County League.
The HISTORY, ABOUT US and THE VILLAGE pages give a comprehensive background of the Club and its surroundings.
Wollaston Cricket Club and CLUBMARK

__________________________________________________________________________________

First Eleven results reports Premier Division results and table averages
Second Eleven results reports Division Three results and table averages
Third Eleven results reports Div Twelve results and table averages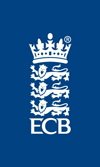 Matthew Nicholas
Interiors
_________
_________
Wollaston Windows