CONTACT US FIND A LEAGUE GROUND
Welcome to Wollaston Cricket Club's website. Wollaston Cricket Club is CLUBMARK accredited and competes on Saturdays in the Northamptonshire Cricket League. Our thriving Youth Section supports teams at Under Nine, Under Eleven, Under Thirteen and Under Fifteen.

If you would like to subscribe to the free Wollaston CC Texting Service and receive news of Club events, results, and match cancellations etc, please email your mobile number to wollaston.cricket@googlemail.com
You can unsubscribe at any time
NEXT FIXTURES
SATURDAY June 4th 2016
First Eleven v Oundle home 12pm Second Eleven v Horton away 1pm Third Eleven v Rushden 3rds home 1pm
RESULTS
FIRST, SECOND and THIRD TEAM RESULTS AND TABLES CLICK
PREVIOUS RESULTS CLICK
WOLLASTON FANTASY CRICKET STANDINGS click

RAIN INTERVENES TO PUT AN END TO FIRST ELEVEN RUN CHASE
Rushton 191 all out in 48.5 overs Wollaston 59 for 1 in 16.4 overs draw 10 points
Jack Webster 33 not out Kamran Bahra 4 for 65 off 14 overs
scorecard all premier div results and league table
----------
RAIN BRINGS EARLY FINISH AS SECONDS DRAW AT STONY STRATFORD
Wollaston 130 not out in 39.4 overs Stony Stratford 54 for 2 in 13 overs draw 6 points
scorecard all div 3 results & league table
----------
THIRDS SET NEW RECORD AGAINST COGENHOE 2nds!
A new record victory margin* of 213 runs was set by the Third Eleven when Cogenhoe 2nds were skittled out for just 46 after watching Wollaston pile up 259 in 40 overs. Cameron Monteith led the way with 107 and Craig Boddington weighed in with 50 not out which included 6 sixes and 2 fours.
Wollaston 259 for 6 in 40 overs Cogenhoe 46 all out in 20 overs win 30 points
Cameron Monteith 107 Craig Boddington 50 not out Josh Steggles 4 for 7 off 7 overs
scorecard all div 10 results & league table
* was previously 143 v Wellingborough 4ths in 2013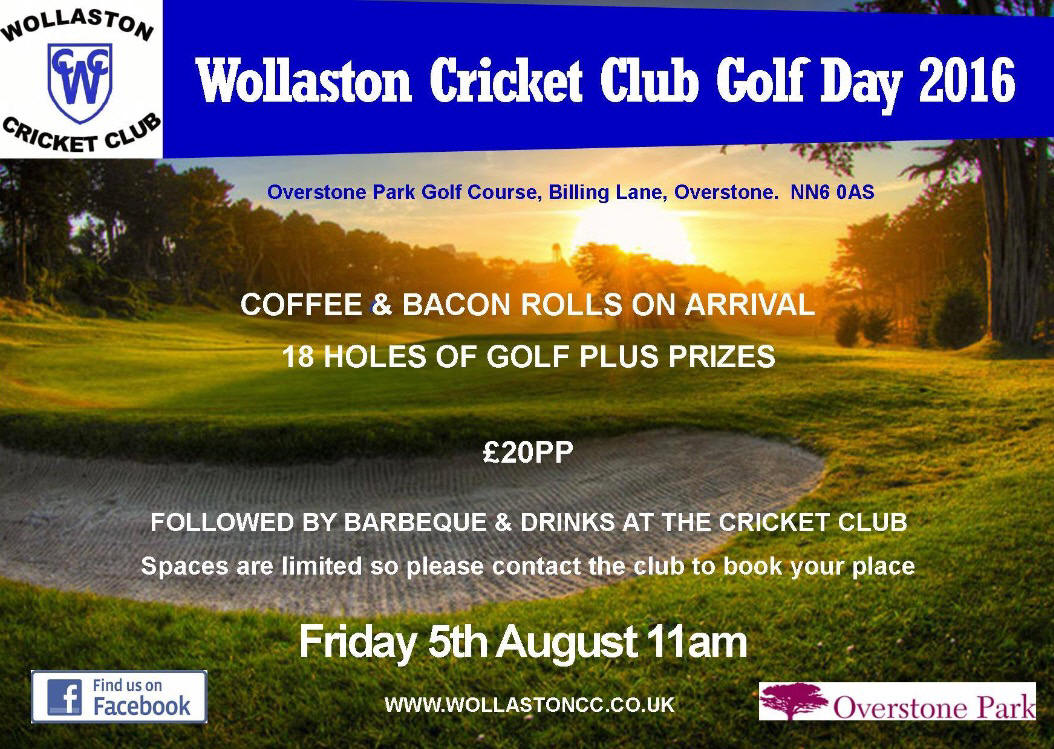 ENJOY A GREAT DAY OUT AT THE WOLLASTON CRICKET CLUB GOLF DAY!
Please confirm your place as soon as possible!
Contact Mark Ralph : Mark.Ralph@howdengroup.com or Liam Bates : liam_bates1@hotmail.com


FIRST ELEVEN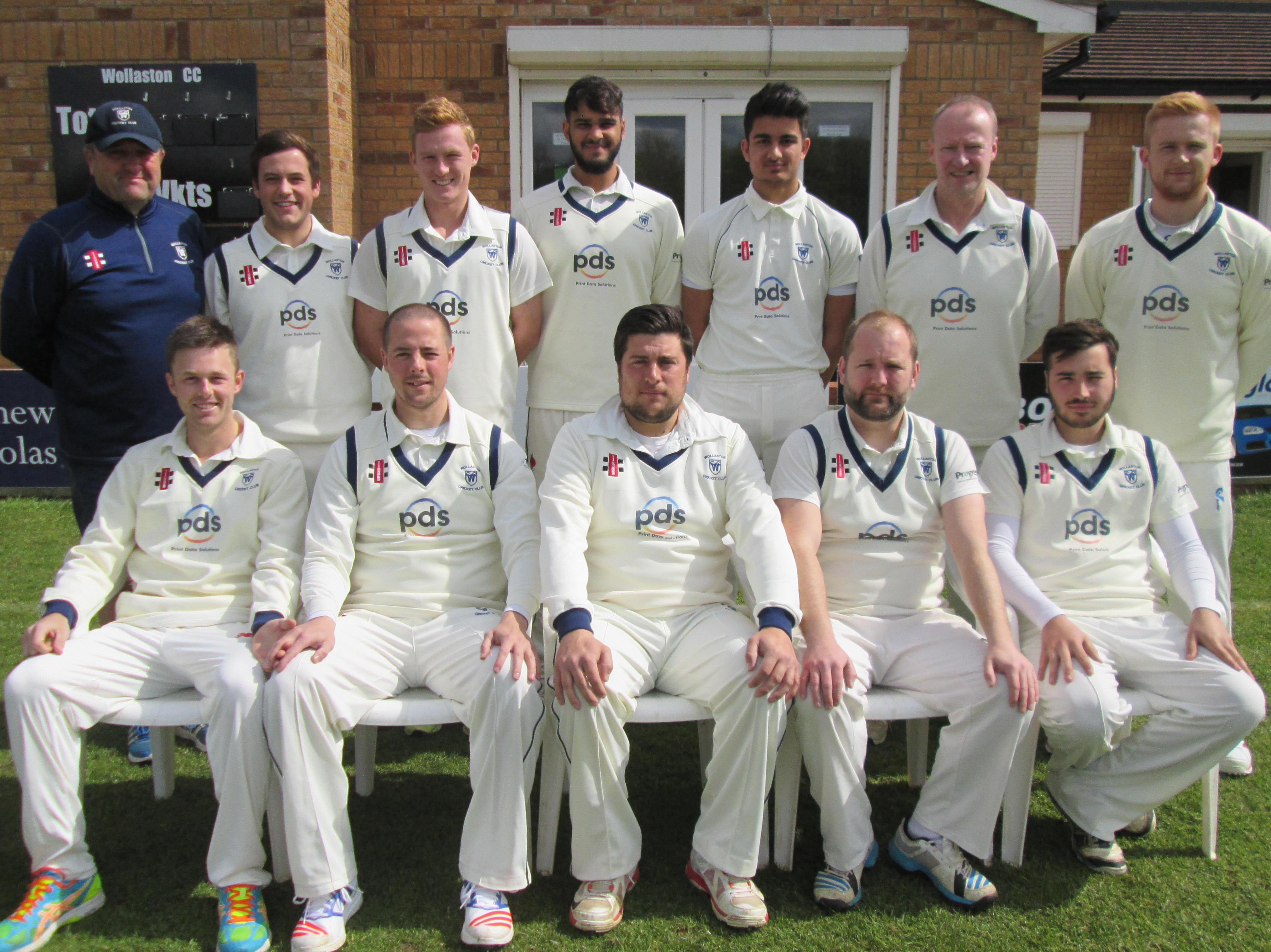 Neal Perry Harry Broome Jack Webster Ajay Momi Kamran Bahra Steve Musgrave Tom Howes
Jameson Coutts Mark Carter Chris Perry (capt) Matthew Jones Charlie Elderton
--------------------------------------------------------
SECOND ELEVEN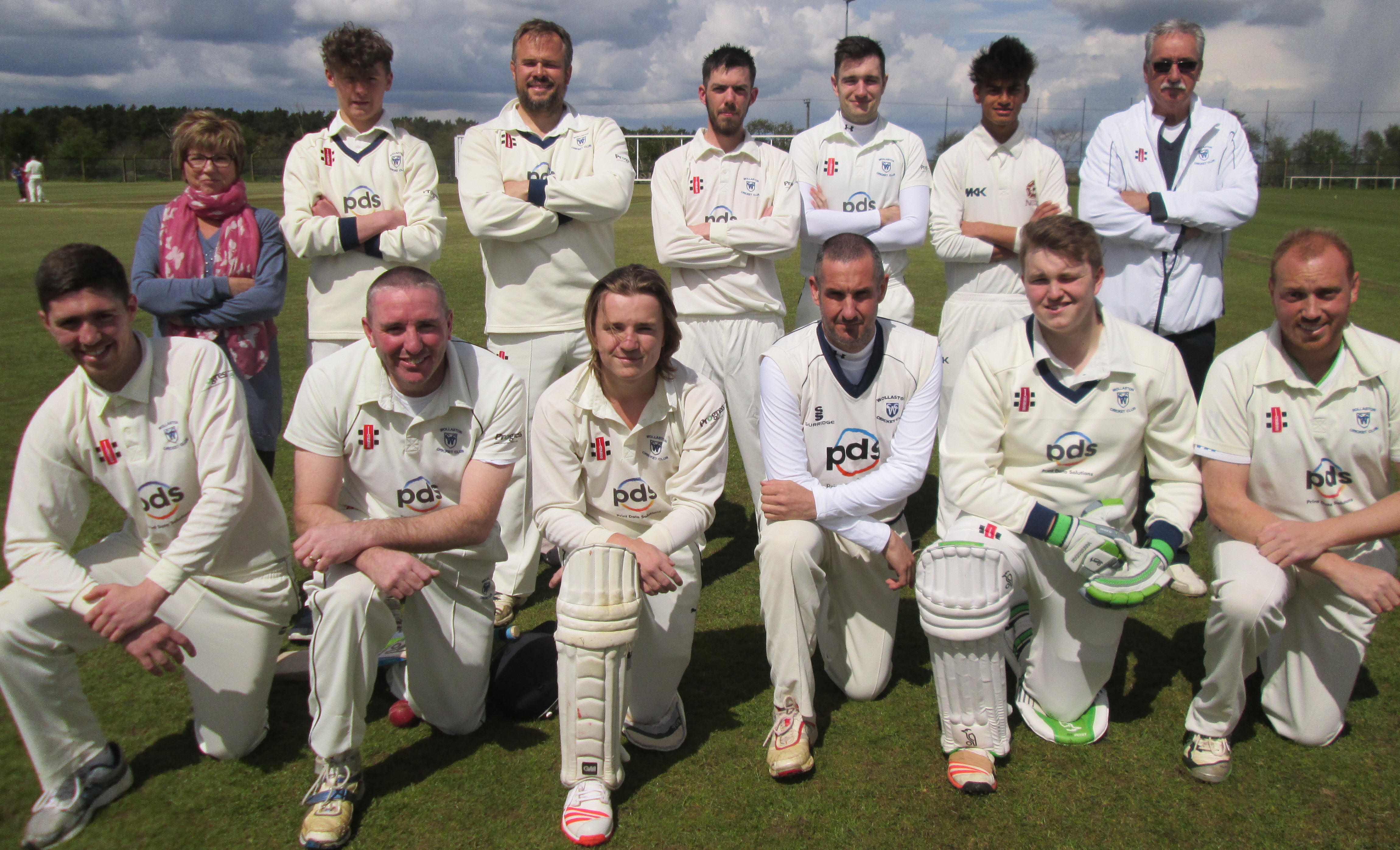 Lynn Perry Nathan Healey Simon Driver Nathan Dawson Jamie Perry Cameron Monteith Steve Laughton
Josh Steggles John Pike Cameron Pike Darren Laughton (capt) Sam Drage Andrew Kowal

Wollaston Cricket Club Fantasy Cricket 2016 click


READ A REVIEW OF THE 2015 SEASON click